Please join us for this extra special event where two of Monroe's most extraordinarily talented musicians join forces to present a violin and piano concert in the MAC Concert Hall!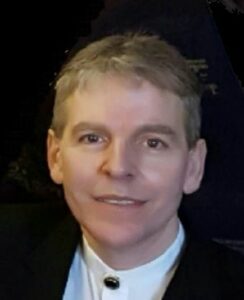 Robert Eversman is the Music Director and Organist at Heritage Congregational Church, Madison, WI. He began the job at Heritage Church in 2002; he has held similar positions in both Illinois and Wisconsin since 1984. He holds a Bachelor of Arts Degree in Music from Northwestern University, and a Master of Music Degree in organ performance from the University of Wisconsin in Madison. He started playing the violin when he was 8 years old and has studied privately with both Myron Kartman and Elizabeth Matesky. Robert also enjoys composing music, so for today's concert he wrote his own solo cadenzas for each of the three movements of the concerto by Mozart. As an amateur pipe organ builder, he enjoys maintaining and improving the two-manual & pedal instrument of 18 ranks located in his rural home in Monroe, Wisconsin, originally built in 1905 as the Burkhalter Cheese Factory.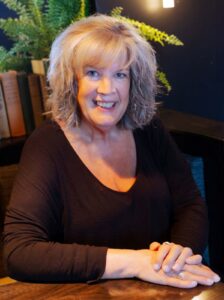 Cindy Blanc holds degrees in music education (UW Madison 1985) and performance (Carthage College 1990) and makes her living doing both. She serves St. Clare of Assisi Parish and St. John's United Church of Christ in Monroe as organist and choir accompanist, and is in her 25th year as K-6 general and instrumental music teacher at St. Victor School. She also operates a music studio with 30 private students and is a percussionist with the Beloit Janesville Symphony. She previously spent significant time in regional orchestra pits, including as music director of Timber Lake Playhouse, The Armory Dinner Theatre, Rock River Repertory Theatre and Skylight Music Theatre, but has recently and happily shifted her freelance music work to mostly local venues. Cindy lives in rural Green County with her husband Peter Minucci and four cats: Gustav, Percy, Rosen and Delta.
MAC Members: Free / General Admission: $10 / Student Free- Tickets go on sale August 1, 2023
The Sunday Concert Series has been supported by MAC Corporate Underwriter Colony Brands, Inc. and Season Media Underwriter Big Radio, with additional support from Gunderson Stiles Fund for Classical Music, David & Julie Buchanan, Lee & Chris Knuteson, David & Janeen Babler, Hans & Bobbie Bernet, Duxstad, Bestul & McNaughton, S.C., Mike Furgal, Andrew & Lisa Hendrickson, Ken Klassey, Ron & Jennifer Spielman, Chuck & Chris Wellington, Barb Woodriff & Pete Guenther.