Event Details
MAC's amazing After Dark series continues with another great performance by local vocalists, musicians, and the like. The intimate After Dark series will continue to engage your heart and soul with the songs and stories from our local talent meant to delight and please your artistic senses and enhance your musical experience.
Price
Adult $12 | Student $5
HOLLYWOOD AFTER DARK
Starring
Cindy Blanc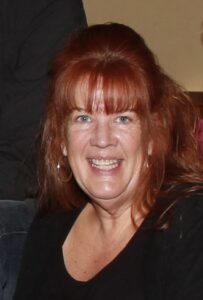 Cindy Blanc is delighted to be the accompanist for Hollywood After Dark, and thanks Monroe Arts Center for its commitment to showcasing local performers and artists. Cindy holds degrees in music education and performance and is ridiculously happy to make her living doing both. She is a freelance theatre music director and accompanist; parish musician and K-5 music teacher; as well as private music instructor. In her spare time, she sleeps. Her favorite musical direction credits include Spitfire Grill, Working, Spamalot, Les Mis, Rock of Ages, Titanic, Evita and Little Shop (at Timber Lake Playhouse); All Shook Up, Sweeney Todd, Christmas Schooner and Cabaret (at The Armory); bare and Next to Normal (at UW-Rock); Jesus Christ Superstar, Fiddler and Sister Act (with Rock River Repertory); Rocky Horror (at UW-Rock and Broadway Madison); and Hairspray (at Skylight Music Theatre). Cindy lives in rural Green County with her drummer husband Peter Minucci and four cats, Gustav Holst, Percy Grainger, Black Betty and Rosen.
Robert A. Goderich
Robert A. Goderich is excited to be working with the Monroe Arts Center, on this beautiful celebration of music.  Robert is a Madison-area professional actor/singer originally hailing from Deer Lodge, MT.  Robert has performed professionally throughout Wisconsin with various companies, including Skylight Music Theatre, Stepping Out Productions, Capital City Theatre, Boulevard Ensemble Theatre, Four Seasons Theatre and Madison Opera, and has worked with the San Francisco Opera.  Look for Robert in the fall, where he will be singing with Madison Opera in their upcoming production of Salome, at the Overture Center for the Arts, in Madison.
Krystal Lonsdale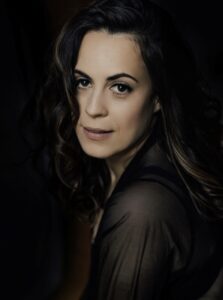 Krystal Lonsdale is thrilled to be performing at Monroe Arts Center again! Southern Wisconsin is her current home after living and working as a professional performer and educator in NYC for nearly 15 years. A graduate of the American Musical and Dramatic Academy in NYC, she has since then been featured on Television (Comedy Central's Adult Swim), Film (Doubt), and in productions Off-Broadway (A Funny Thing Happened…), in the UK (Gianetta in The Gondoliers), and across the United States.
While in WI, Krystal has performed with jazz and rock bands, Children's Theater of Madison, Music Theatre of Madison, Capital City Theatre, Overture Center's Kids in the Rotunda program, and has performed for many fundraisers. She'd like to thank her wonderful family and the audience for supporting live theater!
Luke Smetters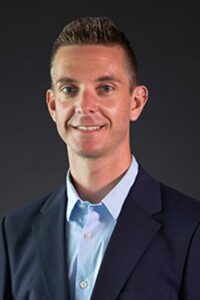 Luke Smetters started entertaining his family the moment he was born and started singing before he even learned to speak. He has sung in choirs throughout his life. While a student at Valparaiso University, he had the privilege of singing in several churches throughout Germany. Over the years, he has sung for both the Chicago and Dubuque Chorales. On one occasion, he even sang in a choir at St. Paul's Cathedral in London! Luke can regularly be seen on community theatre stages here in Monroe and in Darlington. One of the biggest reasons he loves singing and entertaining is the magic of bringing joy to people's lives. Luke is proud to call Monroe his home for 6 years now and works at the Green County Family YMCA as the Membership and Community Engagement Director.
Health and Safety Policies:

Starting March 15, 2022 all Covid-19 restrictions will end for all events and classes at the Monroe Arts Center. Masks will be optional.
As an underwriter at any level, you are helping us cover the costs of facility maintenance, utilities, marketing, artistic fees, sound and lights. If you would like to become one of MAC's Family of Underwriters, CLICK HERE!