Become a MAC Member!
As a supporter of the Monroe Arts Center, you'll help bring the arts to your community and to school children in Green County and beyond. You will also receive a number of personal benefits!
Benefits of Membership: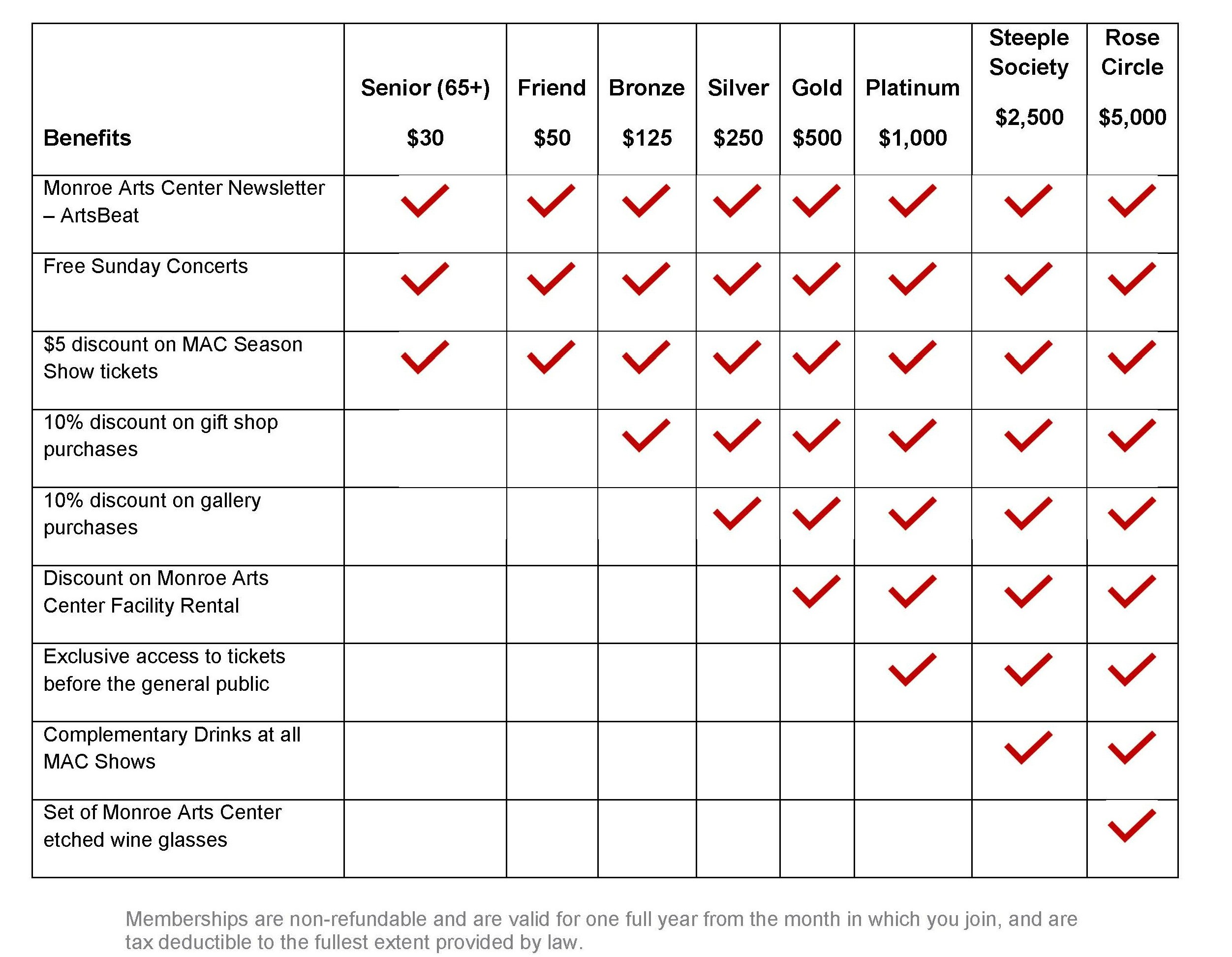 We invite you to join us as a member today!
Create your membership online.
OR
Download the Membership Form and mail it directly to MAC, 1315 11th Street, Monroe, WI 53566
Please contact us directly at 608-325-5700, if you would like to create a membership with an auto-renewal feature each year.