Interpretations: The Power of Three
'Interpretations: The Power of Three' showcases the artistic evolution of 3 plein air painters and their continuing friendships spanning more than a decade. Their journey began on a cold, blustery, snowy day in February 2008 at a plein air workshop in Mazomanie, Wisconsin instructed by Jonathan Wilde. The workshop was Jan Norsetter's and Diane Washa's foray into painting winter landscapes outdoors, an experience which left an indelible impact on both painters.
Over the next many years, the frequency of painting together intensified and led to the mastering of the art form by Jonathan's students. Today, all three painters are represented in galleries and numerous juried art exhibitions, regionally and nationally.
The artists paint in oils, often capturing the 'painter's light' at the end of the day. All three have an affinity for subjects that include the timelessness of rural Southern Wisconsin landscapes with a particular interest in water and watersheds.
Sessions are initiated with a phone call and include a declaration of where that person plans to paint that day, 'weather permitting' of course. Done so frequently, Gazetteer maps are rarely needed, relying solely on tribal knowledge … 'You know that road, heading west out of New Glarus? After you pass the church on the right, take the next right and keep going down that winding road until you pass over a creek. I'll be parked next to the big oak tree on the left. Got it?' 'Yep. See you there!'
Once on location, the painters look for compelling compositions. When it's a new area, there's always a sense of discovery in finding the narrative. It may not be obvious at first, but after spending several hours in one spot experiencing nature, the sense of place is eventually revealed and incorporated into their art.
'Interpretations: The Power of Three' represents the unique, varying styles of the painters, from representational to poetic. The exhibition represents the mutual inspiration each painter derives from working together, motivating and challenging each other in their individual pursuit of expressing beauty through their art.
About the Artists
Jan Norsetter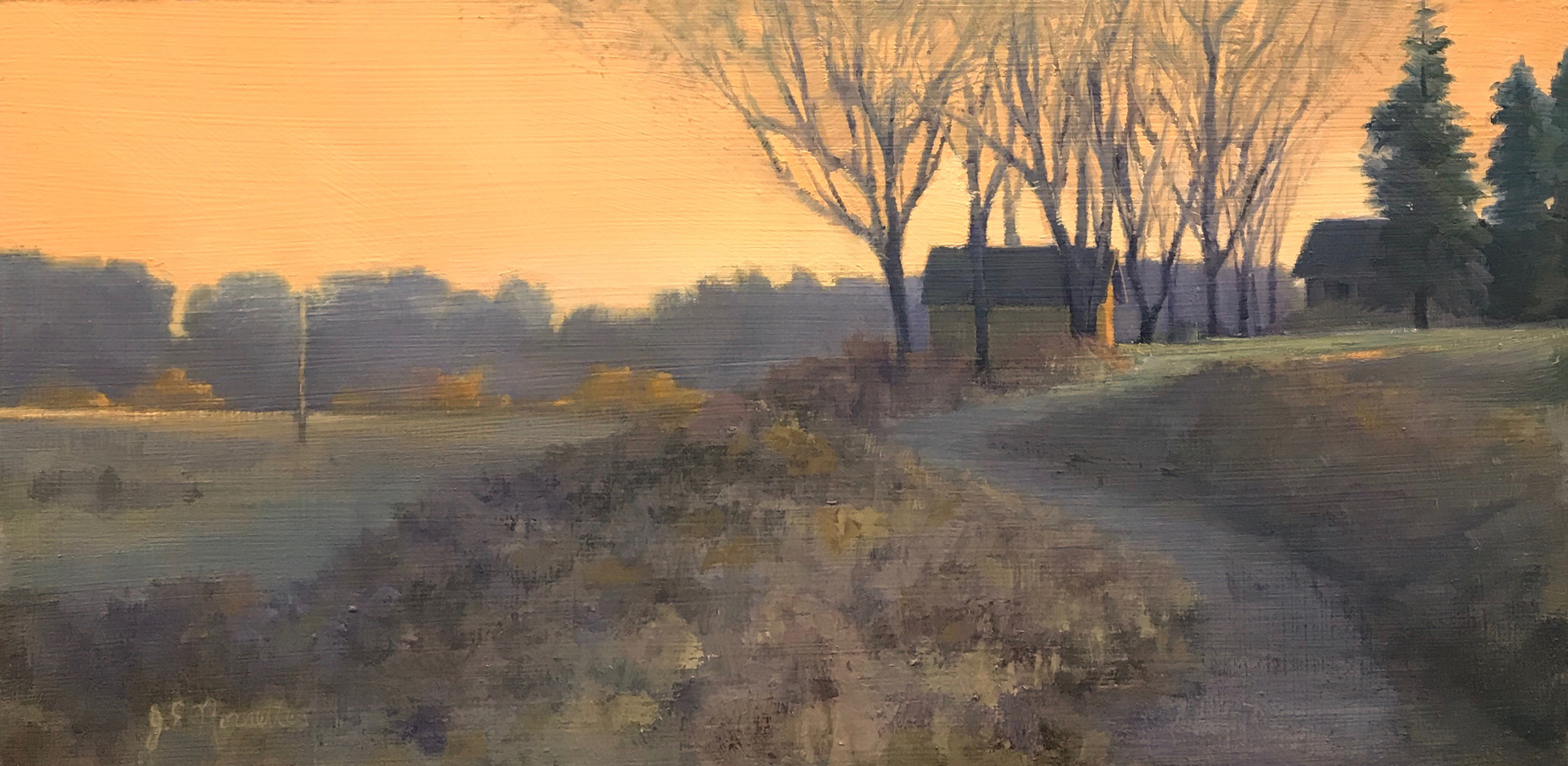 I paint en plein air to gather as much information as possible to give my paintings a sense of place and how that place feels to me. I invite the viewer to take another look around at the natural beauty of our planet. I work outdoors in every season, painting close to home in Wisconsin and on travels in the United States and overseas in Europe. While traveling to paint is exciting I freely admit there's no place like home. Wisconsin has so much variety in its terrain, weather, and lighting that I believe I could find enough to paint within walking distance of my house.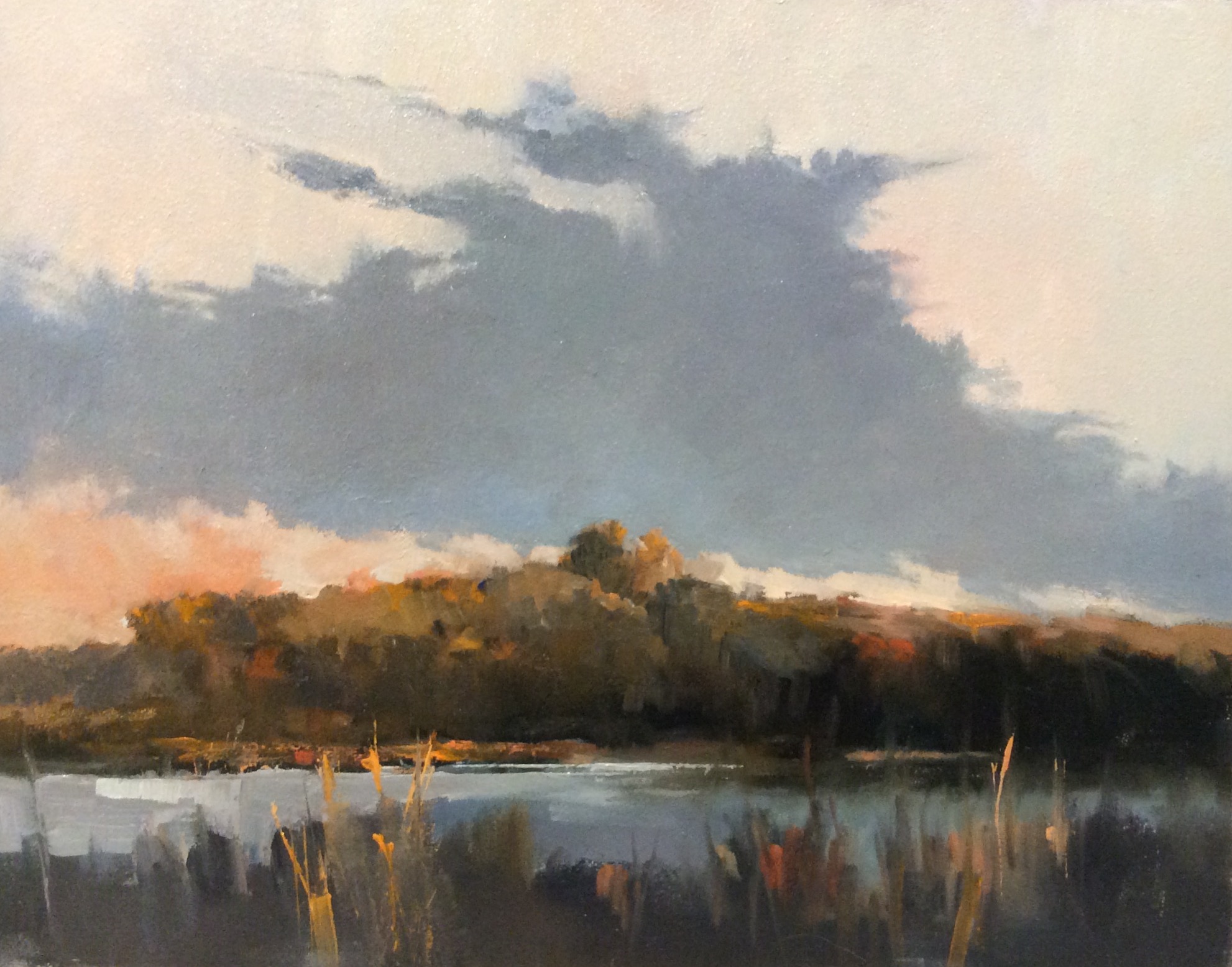 I take inspiration from the changing landscapes I have had in view since road trips with my family as a child. I create paintings in a somewhat abstract style that is rich in detail. I most often work en plein air. Painting while on site of the prairies, streams, rivers and bluffs of Wisconsin's countryside allows me to capture the movement of color and light, time and place. I came late to my now-productive life as an artist. A business executive by day, I got more serious about my life-long passion for painting in 2005. I am now exhibiting in galleries and at art exhibitions. The journey continues.
I have been painting full time for over 50 years, concentrating on birds and the Southern Wisconsin landscape. Originally starting with watercolors, the last 30 plus years I've concentrated on oil painting. I'm drawn to rural and semi-wild scenes, many with rivers or streams in them. Light is an important element in paintings and the natural landscape at twilight is of particular interest to me.
Opening Reception: Friday April 8, 2022
5:00 – 7:00 PM  – Gallery Talk 5:30 PM
Starting March 15, 2022 all Covid-19 restrictions will end for all events and classes at the Monroe Arts Center. Masks will be optional.
This Exhibit has been supported by MAC Corporate Underwriter Colony Brands, Inc. and Season Media Underwriter Big Radio, with additional support from Mike & Shelley Muranyi, Lee & Chris Knuteson, Paul & Sue Barrett, David & Julie Buchanan, Kevin & Chris Callahan, and Don Amphlett & Jan Johnson.