Husband and Wife duo Alex and Olivia Lentz met while studying at Viterbo University in La Crosse, WI.  Olivia received her BFA in Musical Theater and Stage Management, while Alex got his Bachelor's degree in Music Education. Together they share a passion of performing and traveling around Wisconsin as the Pop Folk Duo, Charlie Anne, performing songs you know and love in the style of folk and bluegrass.  
---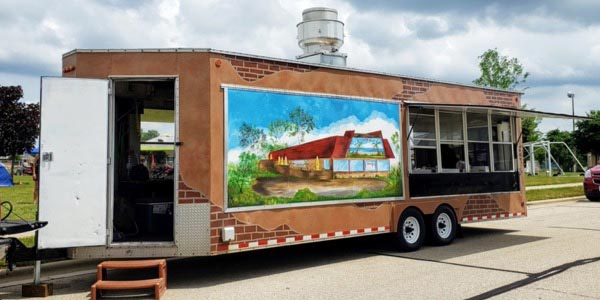 Jose's Authentic Mexican Restaurant Food Truck will be onsite throughout the concert!
---
The Sounds of Summer outdoor concert series has been supported by MAC Corporate Underwriter Colony Brands, Inc. and Season Media Underwriter Big Radio, with additional support from Farmer CPA, The Bank of New Glarus, David & Julie Buchanan, Kevin & Chris Callahan, Lee & Chris Knuteson, Mike Sanders, Deb Thompson, Chuck & Chris Wellington, Bill & Elaine Bethke, Hans & Bobbie Bernet, Mike Furgal, Pete Guenther & Barb Woodriff, and Jane Paradowski.