Event Details
Jodi Beach is more than a singer and pianist. She is a storyteller, a theme weaver, a scrapbook of our lives presented in song. Her performances invite the audience on a sentimental journey of melodies and lyrics that will leave them smiling and bring a tear to their eyes. The Jodi Beach Trio is a group of seasoned musicians who can change the mood from romance ballads to upbeat swing with style and class.
"Timeless" best describes an evening with Jodi Beach. Music that is as alive today as it was when first created, enjoyed by audiences young and old, all who have been touched by these essential elements of life. 
Though Jodi can bang out notes with the best of them she has never been one to "trade solos and go home." She can always be heard playing well thought out and rehearsed arrangements that pull at your heartstrings one minute, have you dancing the next, and always treat you to the thing she loves to do the most…SING!
---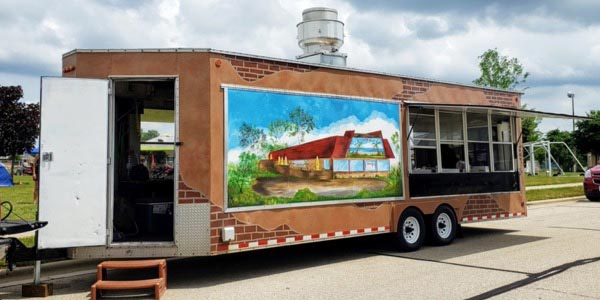 Jose's Authentic Mexican Restaurant Food Truck will be onsite throughout the concert!
---
The Sounds of Summer outdoor concert series has been supported by MAC Corporate Underwriter Colony Brands, Inc. and Season Media Underwriter Big Radio, with additional support from Farmer CPA, The Bank of New Glarus, David & Julie Buchanan, Kevin & Chris Callahan, Lee & Chris Knuteson, Mike Sanders, Deb Thompson, Chuck & Chris Wellington, Bill & Elaine Bethke, Hans & Bobbie Bernet, Mike Furgal, Pete Guenther & Barb Woodriff, and Jane Paradowski.