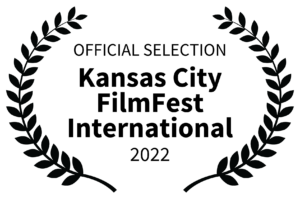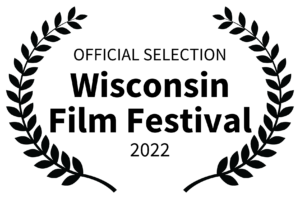 Green County Premiere
DAIRYLAND
 A fourth-generation Swiss dairy farmer in Wisconsin strives to keep his farm open while the state sees record family farm bankruptcies, closures, and rising suicide rates amongst agricultural workers.
Wisconsin is the Dairy State. Nowhere else is there more importance placed on the small, multi-generational family dairy farms than Wisconsin. Some farms have been operating non-stop for well over 100 years, handed down from generation to generation. It's one of the state's most vital industries, and the milk produced from these small farms helps make up a bulk of the nation's cheese supply.
To understand why the dairy farms are struggling and closing in record numbers, Dairyland goes beyond the national headlines and explains many of the major factors at play, including: oversupply of milk and demand, changing consumer habits, rising costs of inputs needed on a dairy farm (feed, equipment, maintenance), changing labor markets, and globalization.
This topic is timely because not only are dairy farms closing in Wisconsin, but elsewhere across the Midwest and the United States. What was once a primary source of food for Americans is facing a great shift. Neighboring farms are getting bigger, and the family farms are feeling the brunt. The region Dairyland focuses on in Wisconsin–Green County, is one of the largest cheese-producing counties in the country, dependent on small family farms.
More importantly, a dairy farm relies on a chain of local businesses that connect a rural farm with its closest city–bankers, feed stores, milk truck drivers, milk suppliers, co-ops, and veterinarians. When one dairy farm closes, it deeply impacts this long string of the local economy.
In addition, Dairyland touches on the changing world of dairy and explores the deep complexity of how milk is priced, who sets the price (Chicago Mercantile), and compares it to other pricing systems. This world is largely understood by others and with a combination of interviews, animations, and archival footage.
My connection to Dan has opened up an entire community to our crew, and we've been given unique access to his world, and that of those who depend on him. It's my belief that by following Dan and all of these other characters in Monroe, we'll get to tell a national story through the lens of Dan and his community in an effort to accurately and correctly explain the fate of Wisconsin's dairy industry to a broader audience.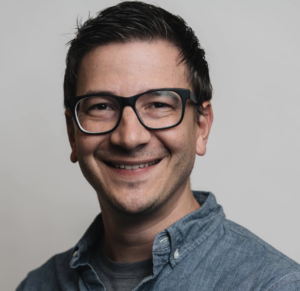 Director of Dairyland, Taylor Pipes
Taylor Pipes is a journalist, writer, and documentary filmmaker who tells stories about interesting people and places. Born and raised in Elkhorn, Wisconsin, Taylor grew up in the shadows of a county fair that gave him the appreciation of agriculture and dairy farming from an early age. He graduated from the University of Wisconsin, Milwaukee with a degree in broadcast journalism. He has a graduate degree in journalism with a specialty in documentary film from the University of California, Berkeley. His thesis film, "Cheese Wars" premiered at the Wisconsin Film Festival in 2008 which investigated the battle for cheese marketing dominance between California and Wisconsin, and ultimately unveiled the reality of the Happy Cows commercial campaign. Currently, Taylor lives in Denver, Colorado with his wife and daughter and is busy taking "Dairyland" to film festivals across the Midwest and beyond.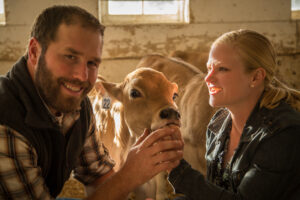 Featured in DairyLand, Dan and Ashley Wegmueller
Dan and Ashley Wegmueller are the fourth-generation caretakers of the Wegmueller Dairy, a grass-based Brown Swiss dairy farm nestled in the rolling hills of Green County, Wisconsin. During the Ag Crisis in 2017 and 2018, and throughout COVID, Dan and Ashley pioneered the concept of dairy tourism, renovating an existing farmhouse in order to welcome urban guests to the farm. At a time when Wisconsin dairy farms were experiencing record-setting bankruptcy rates and farmers were facing quantifiable depression, Dan and Ashley welcomed visitors to The Dairy to simply tell their side of the story. They have since added horseback lessons for adults and children, a potbelly pig duo, chickens, beef, a produce garden, and guided horse trail rides – all to showcase the connection we have as caretakers to animals we love, as well as the land and environment.